Our Estate Planning and Probate attorneys representing Palm Harbor believe that your assets should be protected against financial institutions, predators, divorce, and even the poor decisions of your heirs themselves. We think that you, not the government, should figure out how your possessions are distributed when you perish. Your estate should not be gutted by onerous death duty, and your life savings should not be exhausted so as to acquire long-term treatment. Our estate planning attorneys can help you safeguard your legacy and your loved ones.
We provide Administration, Litigation and Estate Planning services to Palm Harbor Families.
Administration in Palm Harbor
The administration of an estate after a family member or someone dear to you ceases living might be tremendously nerve-racking. At a time when you are more concentrated on grieving, you may quickly find that getting the affairs of a loved one in order are a lot more complicated than just memorial service preparation. You may be challenged with legal terms and requests for information that are unfamiliar to you, adding a piece of confusion to your distress. An qualified administration attorney at Battaglia, Ross, Dicus and McQuaid, P.A., is here to help dissect and explain the process to ensure you can smoothly satisfy your obligations and distribute possessions of the deceased as stated by the laws of the state of Florida.
Executor of a Will
The executor of a will is the person you name to execute your desires when you pass. Whenever you die with a legally-valid will, a court will approve the executor you've named in it to act on it. This could include paying outstanding debts with the money left from your estate, distributing your money and property to your beneficiaries, and more.
It's vital to choose a reliable, organized person you trust to be your executor. They'll have an important role in making sure everything goes smoothly with your estate after your death.
Probate Administration
When a loved one passes on, their assets and liabilities don't pass with them. These assets and liabilities will need to be distributed according to the laws of the state of Florida, under a process called probate administration. Simply put, probate is a procedure wherein a court oversees the distribution of a deceased person's assets and the paying of their unpaid debts. Unfortunately, this procedure can be quite convoluted. It can even be difficult to know if it is necessary, but the experienced Estate Planning and Probate attorneys serving Palm Harbor are here to help.
Trust Administration
Trust administration in Florida refers to the duties and procedures by which a successor trustee a living trust performs the terms of the trust document. A successor trustee of a living trust has a vast array of powers and obligations which become effective consequent to our death or incapacity of the trustmaker or grantor. The trustee has a legal responsibility to the trust beneficiaries that include proper administration of trust assets. The trustee may be liable for damages as a resulted of incorrect managing of trust assets or inappropriate trust administration.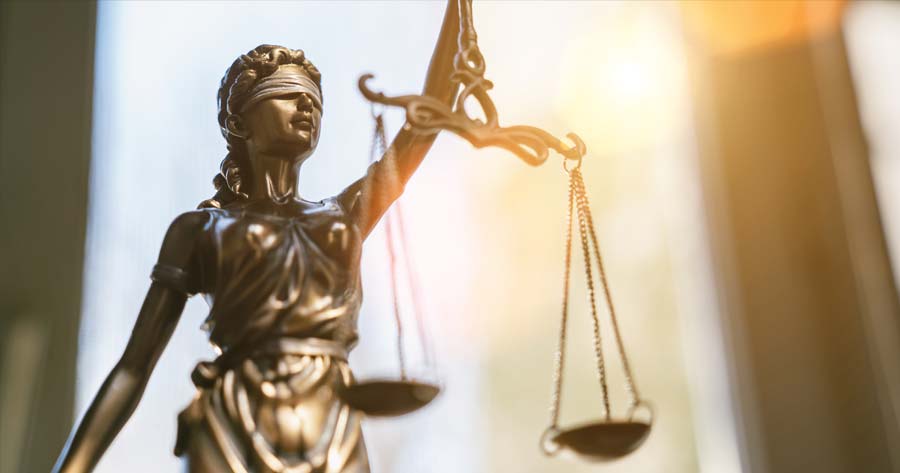 Litigation in Palm Harbor
If you think your rights have been violated as a beneficiary in a Will or Trust in Florida, then you should contact an Estate, Trust & Trustee Litigation attorney asap. Doing so will provide you with the legal expertise to file a petition that could protect your family's assets, rights and future.
Alternatively, if you are facing allegations and claims as a Trustee, it is vital that you speak to a lawyer to help prove that your decisions were justified.
Beneficiary Rights
If you're a beneficiary of a Florida estate or trust and think your rights have been breached, then you should reach out to a Beneficiary Rights attorney as soon as possible.
Elder Abuse in Palm Harbor
If you speculate or recognize that someone in your life has been the injured party of Elder Abuse, then you should talk to an Elder Abuse attorney to protect them and their finances as soon as possible.
Trust Accounting Disputes in Palm Harbor
If a Trustee has fallen short to supply you with accounting information or you suspect mismanagement, then you should speak to a Trust Accounting Disputes attorney as soon as possible.
Trust Contest
If you suspect a trust has been inaccurately created or managed, you will need a Trust contest attorney to prove its invalidity. Accomplishing this will allow you to file a lawsuit and fight for your inheritance.
Palm Harbor Trustee Defense
If you're a Trustee experiencing allegations of mishandling, fraud, breaches of fiduciary duty, self-dealing or any other misconduct, then you may wish to speak to a Trustee Defense attorney.
Trustee Removal
If a Trustee has breached their fiduciary duties or acted irresponsibly, then a Trustee removal attorney can file an action to exterminate the Trustee to safeguard your rights as a beneficiary.
Will Contest
If you think your inheritance rights have been violated, you will require the experienced assistance of a Florida Will contest attorney. Doing so will allow you to file a petition that may change the manner the estate is distributed.
Palm Harbor Estate Planning
If estate planning is something you would rather not think of, try just imagining the laws of the state of Florida determining what comes about to your property, who administers your estate, even who becomes the legal guardian of your children. An organization with no direct relationship to your family or everything you've worked for could become the ultimate decision maker without the proper execution of a Last Will and Testament. This very real prospect can materialize in ways you would never have intended, leaving your final desires unfulfilled and your family members possibly uncared for. Effective estate planning provides you the chance to prepare for these contingencies as well as the opportunity to cement your legacy. Our Palm Harbor Estate Planning & Probate Attorneys cover every aspect of Estate Planning, consisting of but not confined to:
Advance Directives
An Advance Directive is an oral or written statement. This statement will illustrate how you want your medical decisions to be made when you become unable of arriving at these conclusions yourself.
Asset Protection
Asset Protection Planning is an ethical and legal process that entails reviewing your financial holdings and restructuring them so that you can get legal exemptions.
Business Succession Planning
Business succession planning is a strategy for passing on leadership tasks to an employee or group of team members.
Charitable Lead Trust
A charitable lead trust is an irrevocable trust created to ensure financial support to one or more charitable organizations for a time period, with the remaining assets eventually going to family members or other beneficiaries.
Charitable Remainder Trust
A charitable remainder trust is a tax-exempt irrevocable trust designed to minimize the taxable earnings of individuals by first spreading income to the beneficiaries of the trust for a specified time period and then donating the remainder of the trust to the designated charity.
Dynasty Trusts
You might have heard that "dynasty trust" is a phrase used for denoting trusts that last for more than a generation. Essentially, this term is used for denoting trusts that are developed to stay for generations.
Generation-Skipping Trust
A generation-skipping trust is a variety of trust that designates any person who is at least 37 1/2 years younger than the settlor as the beneficiary of the trust.
Grantor Retained Annuity Trust
A grantor retained annuity trust (GRAT) is a financial instrument used in estate planning to minimize taxes on large financial gifts to family members.
Health Care Directives
Health care directives are written or oral guidelines that give instructions regarding the future medical care that a person should get when he/she is not in a place to make a decision.
Intentionally Defective Grantor Trust
An intentionally defective grantor (IDGT) allows a trustor to separate certain trust assets so as to segregate income tax from estate tax treatment on them.
Irrevocable Trust
An Irrevocable Trust is an agreement between a settlor, trustee and designated beneficiaries that can not be changed or repealed except if there is a mutual agreement between all affected parties.
Last Will and Testament
A last will and testament is a legal document describing your desires concerning assets and dependents after your passing.
Living Trusts
A living trust is a legal documentation, or trust, created during an individual's lifetime where a designated person, the trustee, is given responsibility for managing that individual's assets for the benefit of the eventual beneficiary.
LLC Formation
An LLC can help you pass assets down to your beneficiaries while staying away from taxes. Our Estate Planning & Probate Attorneys can help you with LLC Formation.
Pet Trust
A pet trust is a legally sanctioned plan providing for the care and maintenance of one or more companion animals in the event of a grantor's handicap or passing.
Power of Attorney
A power of attorney could be a helpful resource that allows you to be included in monetary transactions. This tool is essential when you can not attend to sign documentations.
Qualified Personal Residence Trust
A Qualified Personal Residence Trust or QPRT is a special kind of irreversible trust that has been designed to eradicate the value of your prime residence or a secondary property from your taxable estate.
Transfer Tax Planning
Transfer tax planning includes using various tax-favored strategies to move assets to your intended beneficiaries during your lifetime and at passing.
Our Estate Planning & Probate Attorneys Provide Service to Palm Harbor Residents
For you to ensure that your rights and the wishes of your loved ones are fully upheld, it is important to have the representation of a skilled lawyer. Our Estate Planning & Probate attorneys recognize just how much these issues matter for you and your family, and we have the legal knowledge you need to prepare and protect your legacy.
Call us today at (727) 381-2300 or schedule a consultation online and chat with one of our top rated Estate Planning & Probate Attorneys.