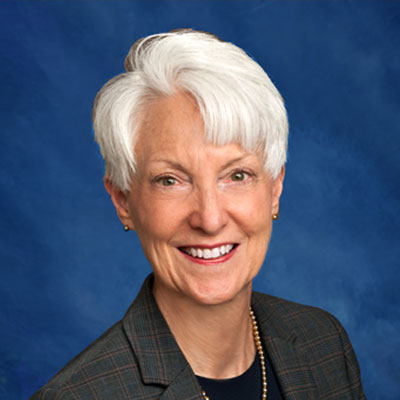 J.D. University of Florida College of Law
---
B.A. College of Arts & Sciences, University of Florida; Phi Beta Kappa
The Florida Bar
---
St. Petersburg Bar Association
---
Suncoast Estate Planning Council
---
Kentucky Bar Association
---
Louisville Bar Association
---
American Council on Gift Annuities (Board Member 2001 to present; Executive Committee 2008 to present; Lead Co-Chair of the Board 2017-2018)
---
Partnership for Philanthropic Planning of Tampa Bay
---
Sunshine Center Elder Law Clinic, a clinic of the Community Law Program (volunteer attorney)
Laurie Valentine is an attorney with Battaglia, Ross, Dicus & McQuaid, P.A. practicing in the areas of Estate Planning, Charitable Gift Planning, Estate and Trust Administration, Business Succession Planning and Guardianship.
Laurie Valentine has joined the Wills, Trusts and Estates Department of Battaglia, Ross, Dicus & McQuaid, P.A. She will concentrate her practice in the areas of planning for federally taxable estates, will and trust preparation, probate and trust administration, planning for children and future generations (both minors and beyond), charitable gift planning, special needs planning, business succession planning, and guardianship.
Ms. Valentine began her career as a wills, trusts, and estates attorney at the law firm of Fisher & Sauls, P.A. in 1982.
In 1994, following a move to Louisville, Kentucky, Ms. Valentine began serving as Trust Counsel and Chief Operating Officer of the Kentucky Baptist Foundation (KBF). As KBF Trust Counsel, Ms. Valentine administered the trust compliance for the $175 million of endowment, investment management, donor advised fund, charitable gift annuity, and charitable remainder trust accounts managed by KBF; worked with donors and their advisers to develop charitable gift plans to accomplish the donor's charitable giving objectives; and provided charitable giving expertise to KBF staff and the development staff of the Kentucky Baptist Convention and its related institutions and agencies. As KBF Chief Operating Officer Ms. Valentine coordinated the services of all third-party providers and served as the primary human resource administrator.
In the fall of 2017, after a move back to St. Petersburg, she rejoined Fisher & Sauls, P.A. as a member of that firm's Wills, Trusts and Estates Department.
During her years in Kentucky, Laurie was active in several local professional associations including service as a volunteer attorney for the Legal Aid Society, Louisville, Kentucky (Outstanding Volunteer Attorney Award 2006) and as a founding member of the Kentucky Planned Giving Council where she served on the board in various leadership roles including as President.
Since her return to St. Petersburg, Ms. Valentine has become involved with Charitable Gift Planners of Tampa Bay (President 2021- 2024); the Community Foundation of Tampa Bay (Pinellas Area Council 2018-present; board of CFTB as of July 1, 2021); and St. Anthony's Health Care Foundation (Planned Giving Committee 2020 – present).
At the national level, Laurie served on the board of the American Council on Gift Annuities (ACGA) 2001-2021. Her work on the ACGA board included serving as Conference Chair for the 2006 Conference on Planned Giving, San Francisco, California; on the Executive Committee 2008-2021; and as President of the board 2017-2018.
Laurie has spoken on a variety of estate planning, charitable gift planning, and incapacity planning topics at seminars and conferences sponsored by The Florida Bar, Louisville Bar Association, American Council on Gift Annuities, Crescendo Interactive, and National Catholic Development Conference. She has also written articles and chapters on estate planning, estate administration, estate and gift taxes, and legal ethics for a variety of legal publications.
Ms. Valentine received her Juris Doctor from University of Florida Levin College of Law in December 1981 and her Bachelor of Arts in Speech Pathology from University of Florida in March 1978.
Laurie lives in St. Petersburg. Her one son, Andrew, lives in Tampa, with his wife, Sarah.